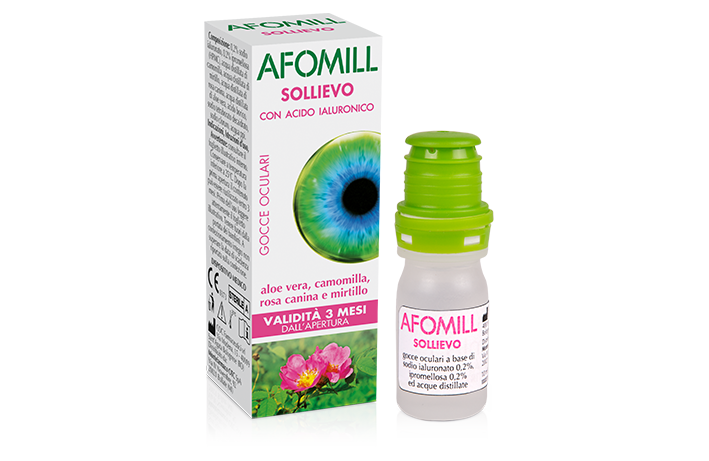 Format
Afomill® Relief
Indications for use
Afomill® Relief is indicated in case of dry eyes or a sensation of discomfort in the eye. Afomill® Relief is based on sodium hyaluronate and hypromellose (HPMC) and distilled waters of Chamomile, Blueberry, Aloe Vera and Rosa Canina.
What is it?
Afomill® Relief helps in case of dry eyes related to:
– environmental factors such as air conditioning, excessive solar radiation, wind, smoke and pollution;
– long term computer screen work, study and dry eye syndrome;
– ophthalmic stress following eye surgery such as PRK, LASIK, LASEK;
– prolonged use of contact lenses .
The combined action of sodium hyaluronate and hypromellose (HPMC), thanks to their property of binding water molecules, gives the eye drops of Afomill® Relief an intense and prolonged lubricating action for the ocular mucosa.
The distilled waters of Chamomile and Blueberry present in Afomill® Relief thanks to their soothing, refreshing and protective properties alleviate eye fatigue and redness by protecting the eye from atmospheric agents and environmental factors. The distilled water of Aloe Vera has wetting properties and that of Rosa Canina has refreshing properties.
It is available in 10 ml multi-dose bottle, without preservatives and without phosphates. It can be used with contact lenses worn.
Insights
Would you like more information on Afomill ® Relief?
VISIT THE SITE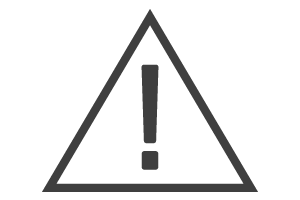 The product is for external ophthalmic use only. The product is single patient use. Due to the intrinsic characteristics of the bottle with dispenser for a preservative-free solution, at the progressive emptying of the bottle may require more pressure to allow the product to come out.
The multi-dose bottle must be used within 3 months of first opening. Keep out of reach of children. Do not dispose of the container in the environment after use.
It is a EC 0373 medical device.
Carefully read the warning and instructions for use.
Ministerial approval of 10th April 2018
Other products of the Afomill Line