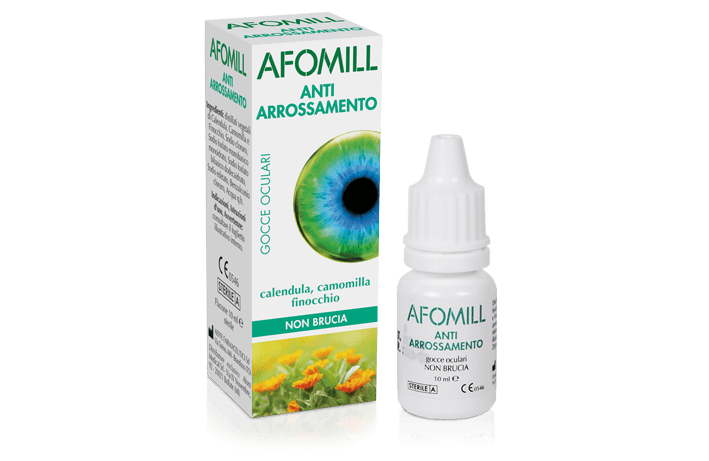 Format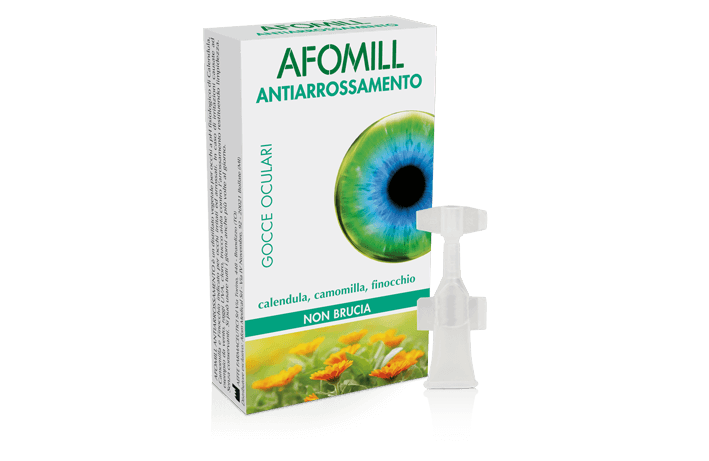 Format
0.5 ml Single-dose vials without preservatives
Afomill® Anti-redness Eye Drops
Indications for use
Afomill® Anti-redness is indicated in case of irritated and red eyes. Afomill® Anti-redness is based on distilled waters of Calendula, Chamomile and Fennel.
What is it?
The distilled water inside Afomill® Anti-redness performs specific actions that help the eyes to regain their daily well-being. Calendula distilled water has a decongestant action; Chamomile distilled water has a calming action and Fennel distilled water performs an anti-redness action.
Afomill® Anti-redness can be used in case of irritation caused by wind, UVA rays, chlorine and make-up and helps to restore clarity. It doesn't burn.
It is available in 10 ml multi-dose bottle and in 0.5 ml each single-dose vials without preservatives.
Insights
Would you like more information on Afomilll ® Anti-redness Eye Drops?
VISTI THE SITE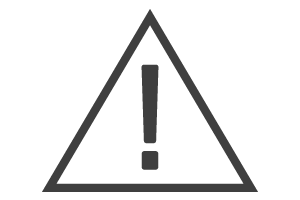 The product is for ophthalmic use only. The multidose bottle must be used within 28 days from its opening; the contents of the vials must be used entirely at the time of opening.
Store away from light and heat sources. Do not use the product in case of damaged package or after the expiry date shown on the package. Keep out of reach of children.
Carefully read the package leaflet:
Afomill® Anti-redness package leaflet
Afomill® Anti-redness Single-Dose package leaflet
It is a EC 0546 medical device.
Carefully read the warning and instructions for use.
Approval of 10/04/2018
Other products of the Afomill Line