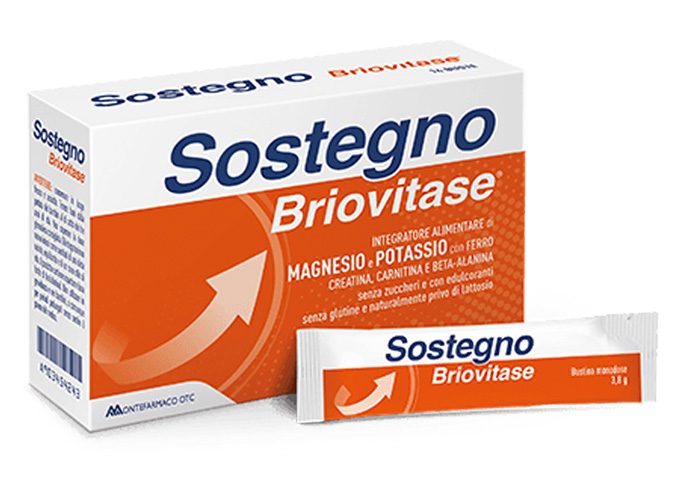 Format
Briovitase® Support
Magnesium and Potassium based dietary supplement with Iron, Creatine, Carnitine and Beta-Alinine.
Indications for use
Briovitase® Support is indicated in cases of fatigue caused by particularly strenuous and demanding days; for changes of season; when convalescing.
Description of the product
With its formula rich in Magnesium, Potassium, Iron, Carnitine, Creatine and Beta-Alanine Briovitase® Support is an excellent ally to help fight tiredness and fatigue caused by particularly demanding periods, seasonal changes and convalescence.
Magnesium and Potassium are among the main ions in the body that contribute to normal muscle function. Magnesium and Iron contribute to normal energy metabolism and a reduction of tiredness and fatigue.
Sugar-free. Contains sweeteners.
Gluten-free and naturally lactose-free.
Insights
Would you like more information on Briovitase® Support?
VISIT THE SITE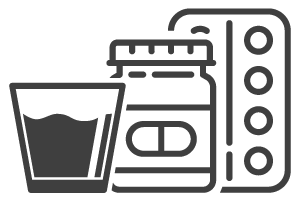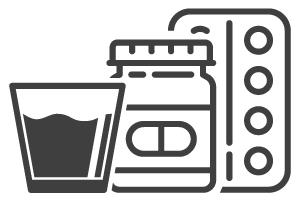 The recommended dose is 2 sachets per day.
Other Briovitase Products