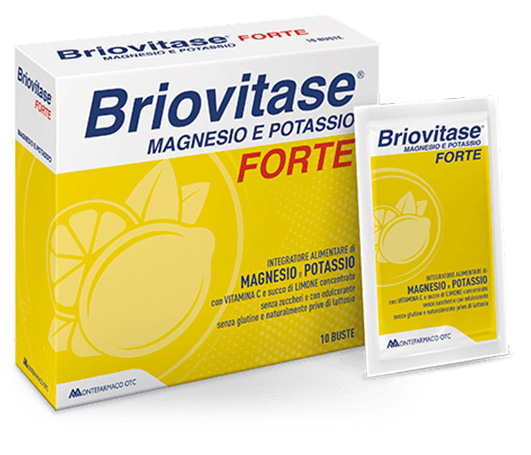 Format
Briovitase® Strong
Magnesium and Potassium based dietary supplement with Vitamin C and real lemon juice.
Indications for use
Briovitase® Strong is indicated in cases of fatigue and muscle weakness.
Description of the product
Briovitase® Strong contains Magnesium, Potassium and Vitamin C and helps you regain energy when you are feeling tired and fatigued with just one sachet a day.
Potassium contributes to normal muscular function and helps maintain normal blood pressure. Magnesium contributes to normal psychological function as well as the normal functioning of the nervous system; together with Vitamin C it contributes to normal energy metabolism and to a reduction of tiredness and fatigue.
Sugar-free. Contains sweeteners.
Gluten-free and naturally lactose-free.
Insights

Would you like more information on Briovitase® Strong?
VISIT THE SITE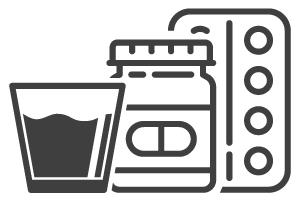 The recommended dose is 1 sachet per day.
Other Briovitase Products