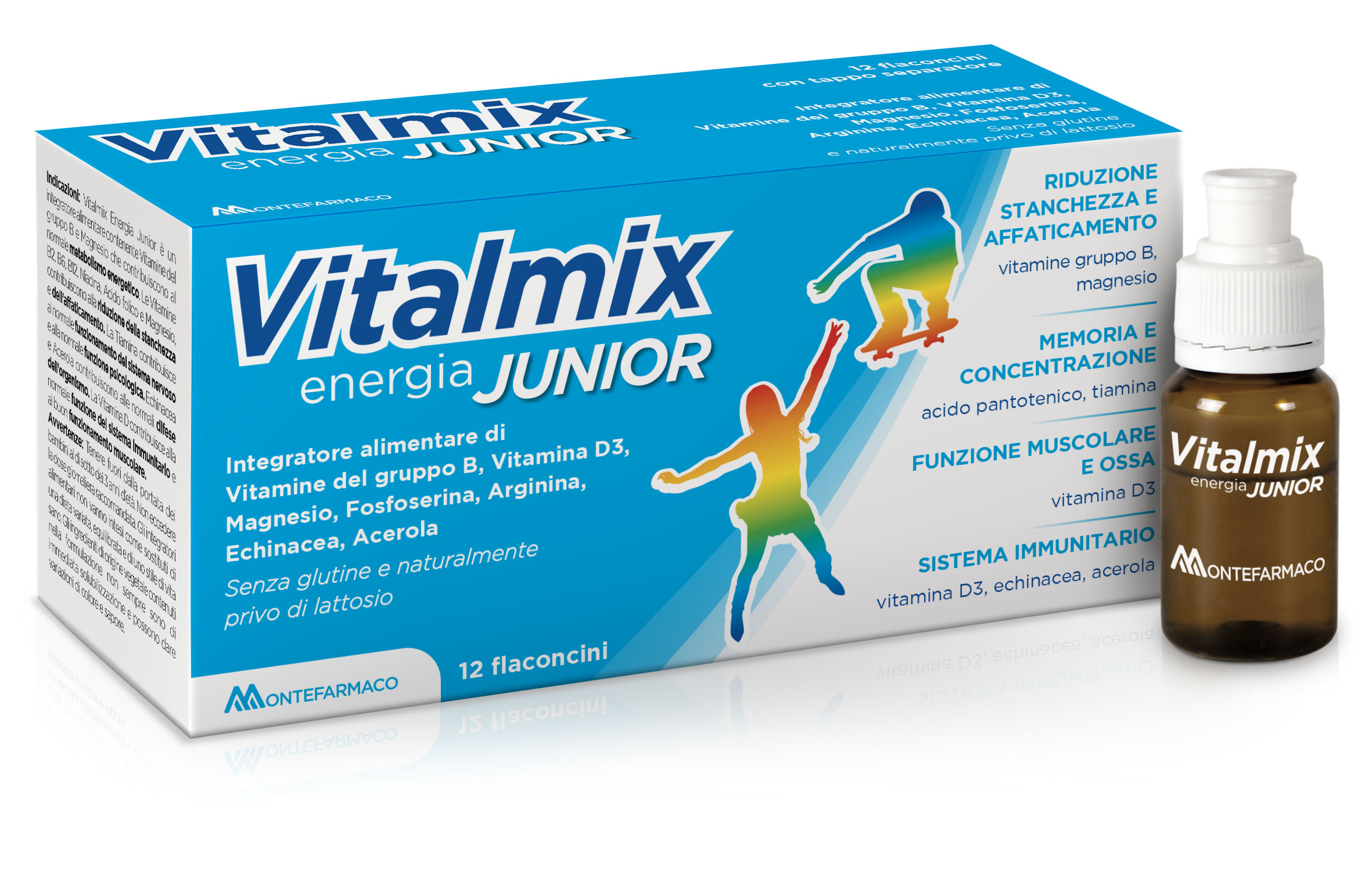 Format
Available in 12 vial format with separator cap.
Vitalmix® Junior
Dietary supplement with B Vitamins, Magnesium, Phosphorylserine, Arginine, Echinacea and Acerola.
Indications for use
Vitalmix® Junior can be helpful during periods where a great deal of energy is being used such as studying, physical activity, playing, convalescence and the change of seasons.
Description of the product
Vitalmix® Junior is a dietary supplement containing B Vitamins and Magnesium which contribute to normal energy metabolism and also folic acid which helps reduce tiredness and fatigue. In particular, Vitamin B5 (Pantothenic Acid) and Vitamin B1 (Thiamine) contribute to normal psychological function as well as the normal functioning of the nervous system. Echinacea and Acerola help the body's natural defenses.
Gluten-free and naturally lactose-free.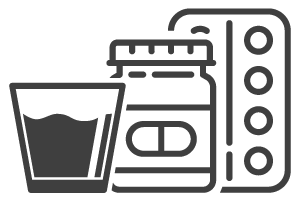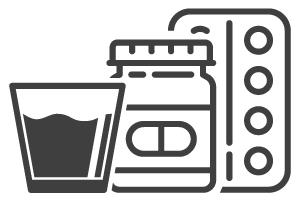 1 – 2 vials with separator cap per day.
Shake well before consuming.