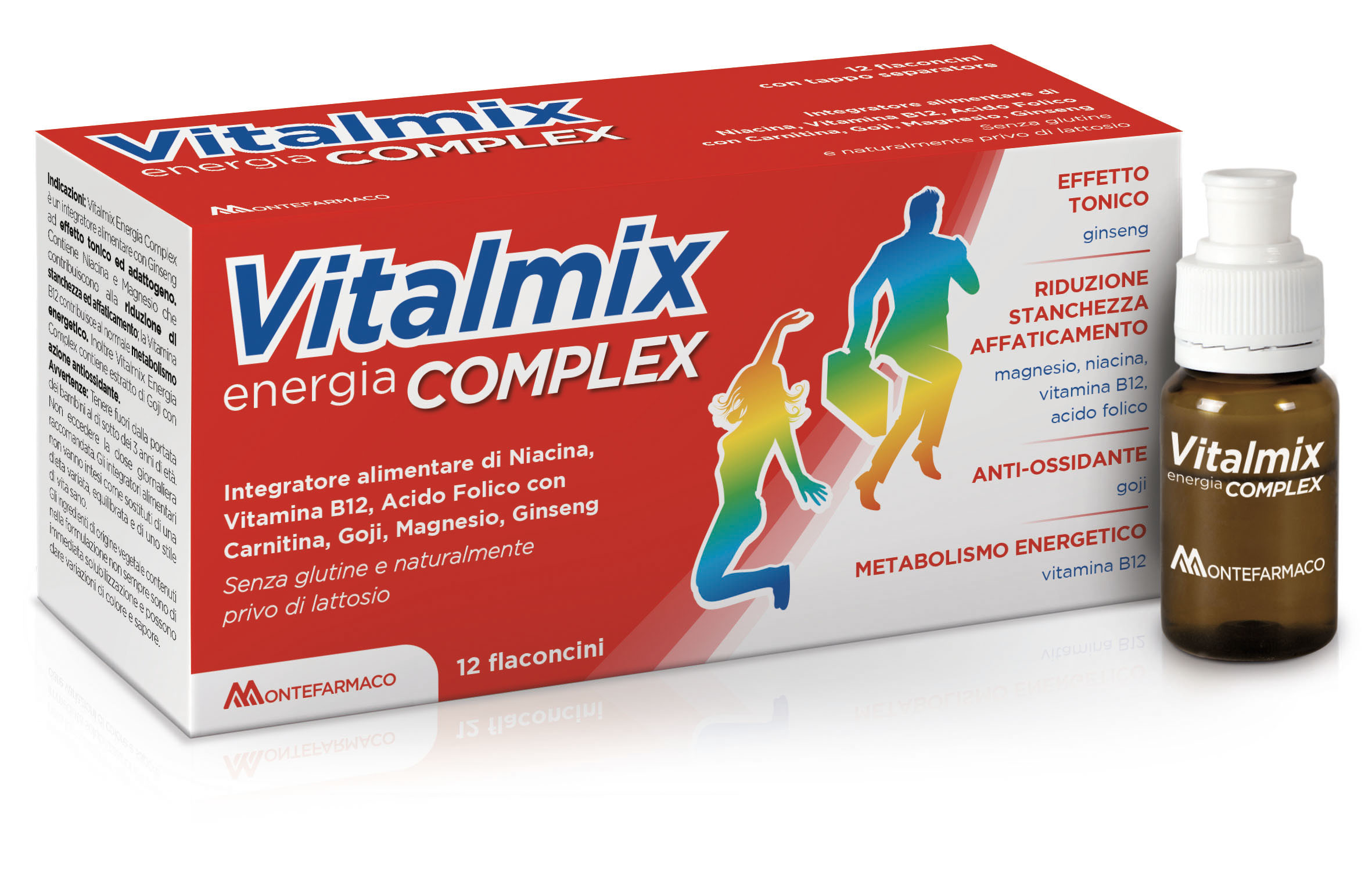 Format
Available in 12 vial format with separator cap
Vitalmix® Complex
Niacin based dietary supplement with Goji, Magnesium, Ginseng and Maca.
Indications for use
Vitalmix® Complex can be used in cases of physical tiredness and as an energy support for the body.
Description of the product
Vitalmix® Complex is a dietary supplement with Ginseng and Maca which provide a toning and adaptogenic effect; Niacin and Magnesium contribute to a reduction of tiredness and fatigue and the Goji extracts have an antioxidant effect.
Gluten-free and naturally lactose-free.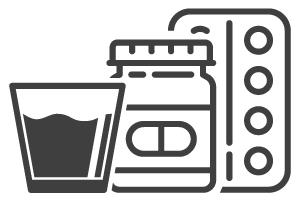 1 – 2 vials with separator cap per day.
Shake well before consuming.