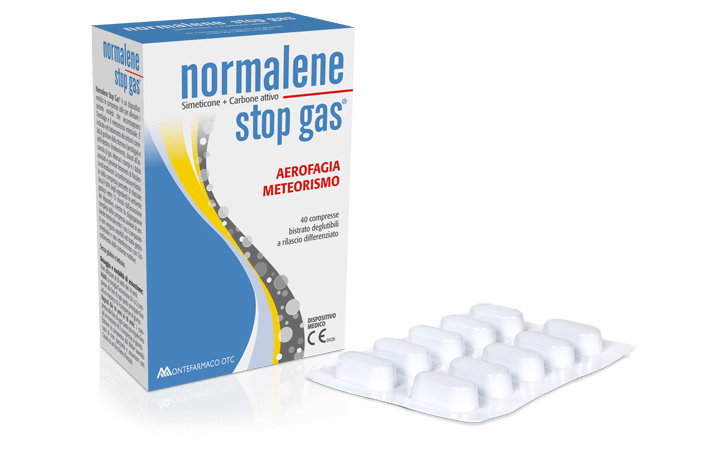 References
---
40 tablets. One tablet of Normalene Stop Gas® contains 50mg of simethicone and 300mg of activated carbon.
Normalene Stop Gas®
Differentiated release two-layer tablets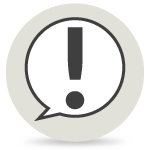 Indications for use
---
---
---
Normalene Stop Gas® aids in the treatment of aerophagia and intestinal meteorism.
Description of the product
---
---
---
Normalene Stop Gas® is indicated for treating symptoms related to bloating of the stomach (aerophagia) and the intestine (meteorism) due to the accumulation of gas.
It reduces cramps and pains related to this problem and prevents the phenomena of flatulence and belching.
The device's effectiveness comes from the anti-foaming action of the simethicone, combined with the adsorbing action of the activated carbon on intestinal gas. The dual layer configuration of the tablet can release about 50% of the ingredients into the gastric environment within 15 minutes after taking it, while the remain half of the tablet disintegrates in the intestinal environment within an hour.
The components are not absorbed in the gastrointestinal tract and do not interfere with the absorption of nutrients.
Gluten and lactose-free.
---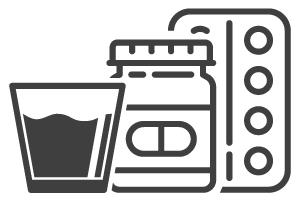 The recommended dose for adults is 1 to 2 tablets of Normalene Stop Gas® after each meal up to a maximum of 4 tablets per day.
The recommended dose for children 14 to 18 years of age is 1 tablet after each meal up to a maximum of 2 tablets per day.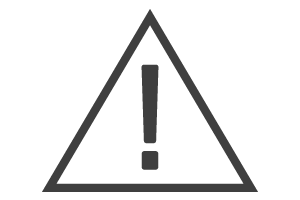 Not to be used in children below 14 years of age.
Keep out of the reach of children. Do not use in the presence of gastric or intestinal lesions.
Do not use this product if you have an intestinal blockage. If you are pregnant or breastfeeding, only take Normalene Stop Gas® if necessary or after consulting your doctor. If taking the product for more than 30 days, it is recommended that treatment be stopped for at least 3-5 days.
Normalene Stop Gas is an EC 0426 medical device. Read the warnings and instructions for use carefully
Authorisation date XX/XX/XX