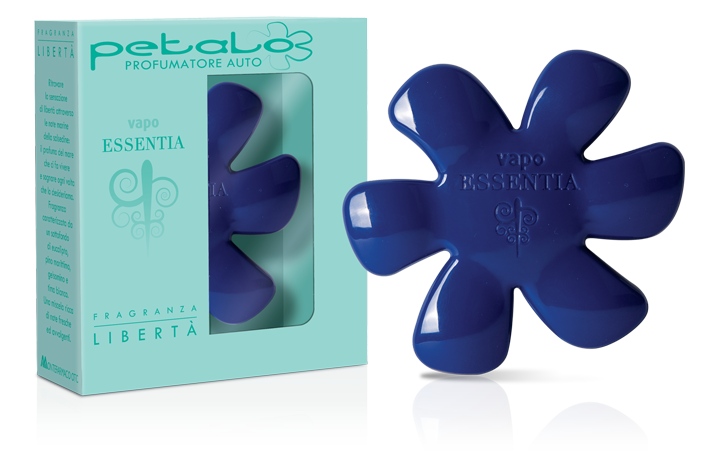 Format
References
Vapo Essentia Petalo Freedom
Indications for use
Vapo Essentia Petal is car aroma diffuser.
It is available in the Vapo Essentia Relax and Vapo Essentia Vitality fragrances.
Description of the product

Vapo Essentia Petal can be easily positioned onto the air vents by means of its universal grippers. The air from the vents passes through Petal, steadily diffusing the long-lasting fragrance.
PETAL's core is made of EVA, a non-toxic thermoplastic polymer that gradually and continuously releases the perfume over long periods of time (30 days).
Insights
Would you like more information on Vapo Essentia Petal?
VISIT THE SITE
Product Warnings
For external use. Do not swallow.
Keep out of the reach of children.
Other Vapo Essentia Products