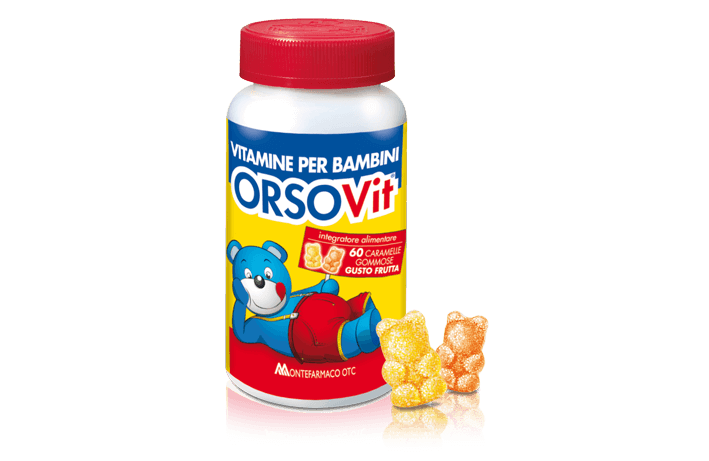 Format
60 gummy-bear shaped candies, fruit taste with Child-Proof cap (= to open the package, simultaneously press and turn the cap counter-clockwise).
Orsovit® Children's Vitamins
Dietary supplement with vitamins for children.
Indications for use
Orsovit® is indicated for children over 3 years of age who have a reduced dietary intake of vitamins or an increased physiological need following changes in the season.
Description of the product
Orsovit® is a dietary supplement for children containing Vitamins A, C, B12, B6, D and folic acid which contribute to the normal functioning of the immune system and biotin, niacin, vitamins C, B12 and B6 which contribute to normal energy metabolism.
Gluten free.
Insights
Would you like more information on Orsovit® Vitamins?
VISIT THE SITE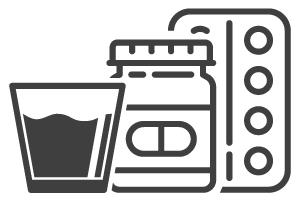 The recommend dose is 1-2 Orsovit per day.