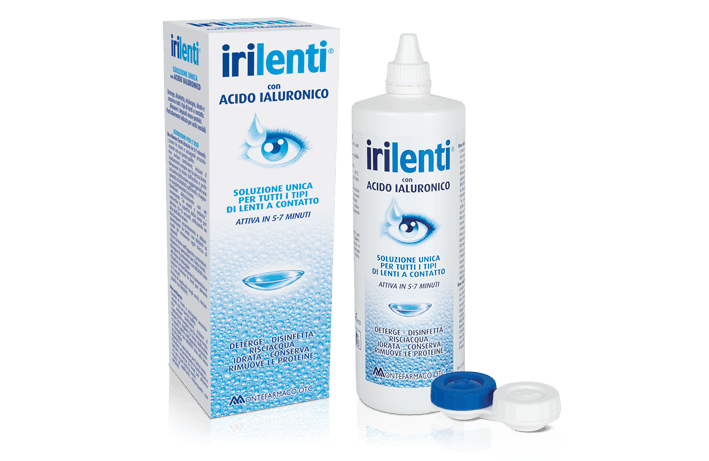 References
---
360 ml bottle
100 ml bottle.
Irilenti®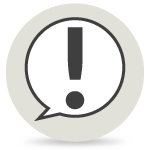 Indications for use
---
---
---
Irilenti® is an all-in-one solution that can be used for the storage, disinfection, rinsing, hydration, cleansing, and daily removal of muco-protein deposits of all types of contact lenses.
Description of the product
---
---
---
Thanks to the synergy between the components, Irilenti® has a highly disinfectant, preservative, moisturizing and cleansing action on all types of contact lenses.
The presence of hyaluronic acid improves the lubrication and tolerance of contact lenses due to its ability to retain water. The hydration continues throughout the day with lasting comfort, reducing dryness and irritation.
---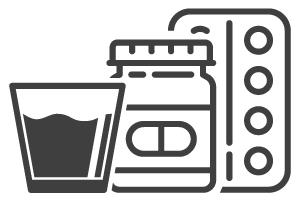 Daytime use
:
Remove the lens from the eye and place it in the palm of your hand, then add enough Irilenti® to completely wet the lens. Gently rub the lens for at least 10-15 seconds using a fingertip of the other hand in order to remove any deposits. Place the lens in the appropriate container, close it and let the lenses soak for at least 5-7 minutes. Rinse the lenses with Irilenti® before putting them in.
Nighttime use:
Remove the contact lenses from the eyes, place them in the special container filled with Irilenti®, close carefully and leave the lenses in the solution for at least 2-3 hours or overnight.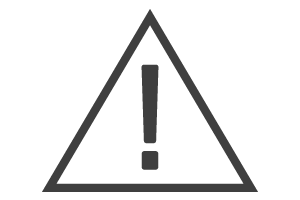 This product is for external use only. Keep out of the reach of children. Always use fresh solution, discarding any solution remaining in the container. Never use tap water for contact lenses.
This product is an EC medical device. Read the warnings and instructions for use carefully.

Irilenti® is an EC medical device.
Read the warnings and instructions for use carefully.
Authorisation date XX/XX/XX