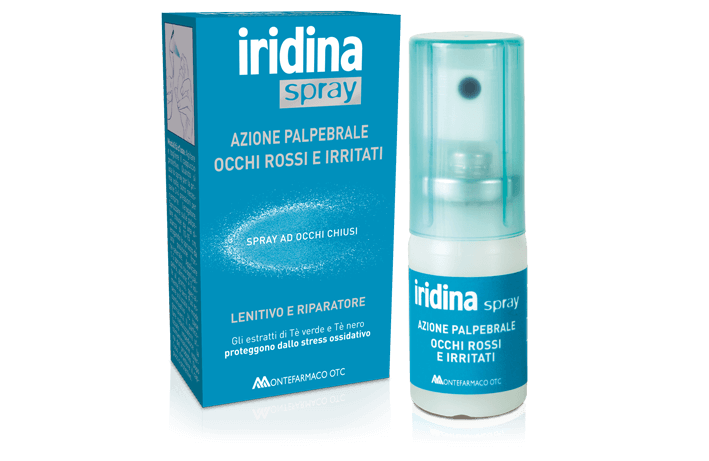 Format
Eye spray for red and irritated eyes – packaged in a 10 ml spray bottle.
References
Iridina® Eye Spray for Red and Irritated Eyes
Indications for use
Iridina® Antihistamine is an anti-allergic eye drop solution that has a decongestant action on the ocular mucosa.
It is used to treat allergic conjunctivitis and inflammation accompanied by photophobia (hypersensitivity to light), tearing and the sensation of foreign particles in the eye.
Description of the product
Iridina® Eye Spray for Red and Irritated Eyes contains phospholipids, hyaluronic acid, vitamin A, vitamin E and green tea and black tea extracts. Its composition soothes and repairs oxidative stress in the eyelid and periocular area (eye contour) providing a feeling of relief.
It is useful when damage to the lipid layer or evaporation of tears causes the eyes to become red or irritated, for example after exposure to wind, smog, dust, sun, chlorine, makeup.
Iridina® Spray is sprayed onto closed eyes.
It can also be used by those wearing contact lenses and is compatible with waterproof make-up.
The canister can be used up to 6 months after initial use.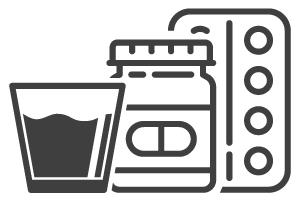 Spray each closed eyelid 1 to 2 times at least 2 to 3 times per day, especially in the evening. It can be continuously used on a daily basis.
Iridina Spray® is an EC 0476 medical device.
Read the package leaflet carefully.
Authorisation date 02/12/2019