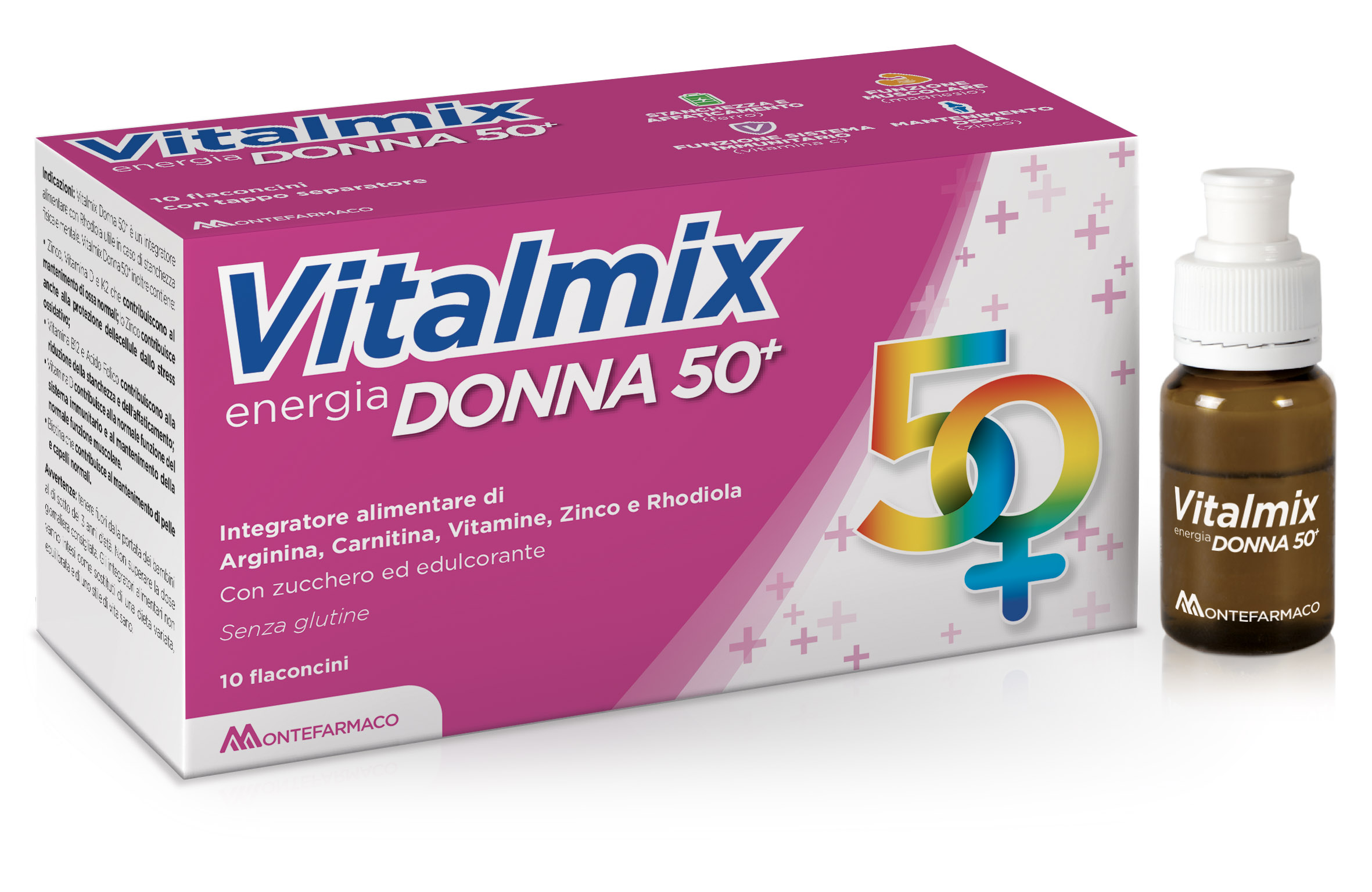 Format
Available in 10 vial format with separator cap.
Vitalmix® Energy WOMAN 50+
Vitalmix® Energy WOMAN 50+ is a food supplement of Arginine, Carnitine, Vitamins, Zinc and Rhodiola useful in all cases of reduced intake of these nutrients with the diet. Recommended in stressful periods and intense days.
Indications for use
Vitalmix® Energy WOMAN 50+ is indicated for the specific nutritional needs of women over 50, mainly related to bone weakness, stress and mood changes related to menopause, cardiovascular problems, well-being of skin and hair.
Description of the product
Vitalmix® Energy WOMAN 50+ is a food supplement with a complete and specific formula for women over 50. It contains Arginine, useful for promoting recovery in the event of debilitation and for preventing cardiovascular problems. Zinc, Vitamin D and Vitamin K contribute to the maintenance of normal bones. Zinc contributes to the protection of cells from oxidative stress, while Vitamin 812 and Folic Acid help reduce tiredness and fatigue. Vitamin D contributes to the normal function of the immune system and to the maintenance of muscle function. Biotin maintains normal skin and hair.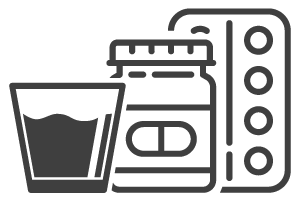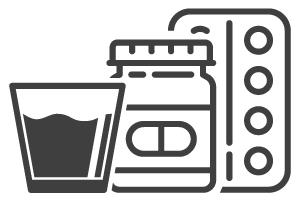 Take one vial a day, pure or diluted in 1/2 glass of water (90ml). Shake the bottle until the powder is dissolved. While opening the vial you may see a slight leakage of the powder.