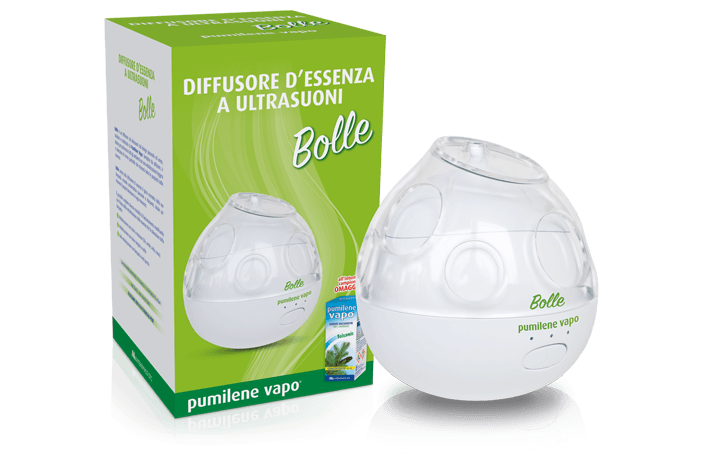 Format
Bolle, Pumilene® Vapo ultrasonic essential oil diffuser.
References
Pumilene® Vapo Bolle Ultrasonic Essential Oil Diffuser
Indications for use
Pumilene® Vapo Bolle is an ultrasonic essential oil diffusers with multi-coloured lamps.
Description of the product
Bolle use ultrasound technology to diffuse a nebulized mist of water and essential oils composed of millions of micro particles that will release their beneficial properties unaltered into the environment.
The properties of the essential oils are combined with the relaxing effect of chromotherapy from the four rotating colours: blue, green, purple and red.
Different operating modes can be selected by modifying both the nebulization flow and the colour of the lamp.
1. Nebulization with alternating colors (blue, green, purple, red)
2. Nebulization with just one selected colour
3. Just nebulization with the LED lamp off.
Does not soil or stain surfaces since the micro-nebulized water does not fall onto them.
It also does not burn or emit fumes.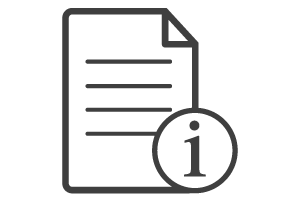 Lift the diffuser cover; fill the water chamber with 100 ml of water, without exceeding the maximum indicated level; add a few drops of pure essential oil (such as Pumilene® Vapo Agrum Air or Pumilene® Vapo Balsamic) depending on the intensity of the desired fragrance; close the cover, insert the plug into the electrical outlet and press the power button, choosing the preferred mode.
Other Pumilene Vapo products