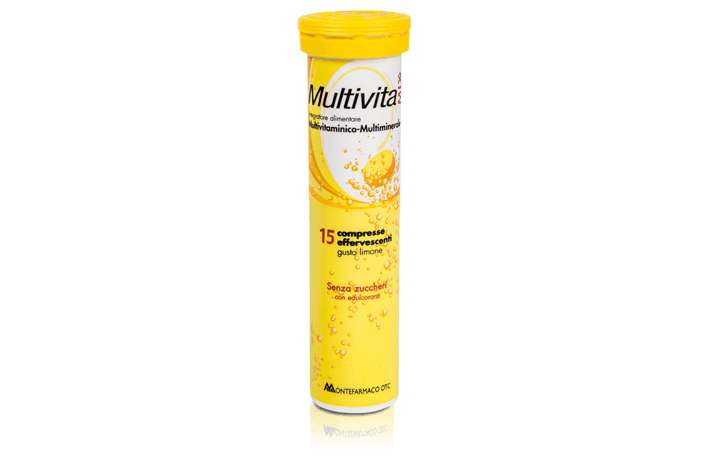 References
---
Effervescent tablet, lemon flavor – available in pack of 15.
Multivitamix®
Vitamin and Mineral based dietary supplement.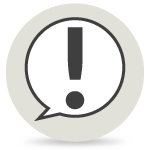 Indications for use
---
---
---
Multivitamix® is indicated when the body has a deficiency or an increased need of Vitamins and/or Minerals.
Description of the product
---
---
---
Multivitamix® is a multivitamin and mineral based dietary supplement that provides a balanced daily intake of all the vitamins and minerals that the body needs. Multivitamix® can be taken, for example, when the body is lacking or there is an increased need for nutrients, in situations with a great deal of mental and physical stress, when participating in sports, during periods of intense physical activity or for convalescence.
The multi-layer tablet is gluten-free (MA Formulary), naturally lactose-free, low in sugar and contains sweeteners.
Can be taken by adults and children.
---
INGREDIENTI PRINCIPALI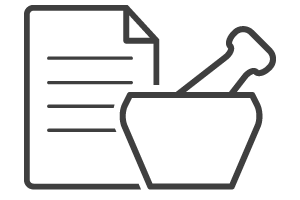 Magnesium and B Vitamins, Vitamins A, D, E, C, H and Mineral Salts (Zn, Cn, Fe, Se, Cr, L, Mn, Mo).
DOSI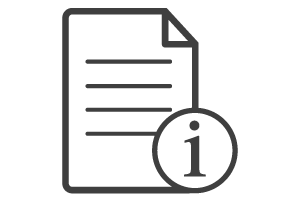 Contenuti Medi
 per 100 g
 per dose

(1 cpr)

VNR* / dose 
Valore energetico

1060,1 kJ

257,2 kcal

9,01 kJ

2,19 kcal

Grassi

di cui saturi

9,16 g

9,06 g

77,86 mg

77,00 mg

Carboidrati

di cui zuccheri


9,76 g

0,59 g

82,96 mg

5,02 mg

Protein
12,19 g
103,62 mg
Salt
0,19 g
 1,62 mg
Acido Folico
200 μg
 100%
Acido Pantotenico
6 mg
 100%
Vitamine A
800 μg
 100%
Tiammine
1,1 mg
 100%
Vitamine B12
2,5 μg
 100%
Riboflavina
1,4 mg
 100%
Vitamine B6
1,4 mg
 100%
Vitamine C
80 mg
 100%
Vitamine D
5 μg
 100%
Vitamine E
12 mg
 100%
Biotina
50 μg
100%
Niacina
16 mg
100%
Cromo
40 μg
100%
Iron
14 mg
100%
Iodio
150 μg
100%
Magnesium
56,25 mg
100%
Manganese
2 mg
100%
Molibdeno
50 μg
100%
Rame
1 mg
100%
Selenio
55 μg
100%
Zinc
10 mg
100%
*VNR: Valori Nutritivi di riferimento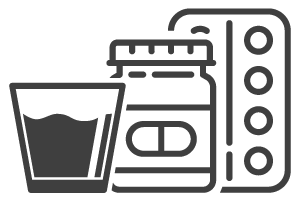 One effervescent tablet per day
dissolved in a glass of water (approximately 200 ml),
preferably in the morning and with food.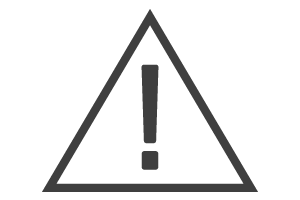 Keep out of the reach of children under 3 years of age. Do not exceed the recommended daily dose.
Dietary supplements are not intended to replace a balanced and varied diet and a healthy lifestyle.