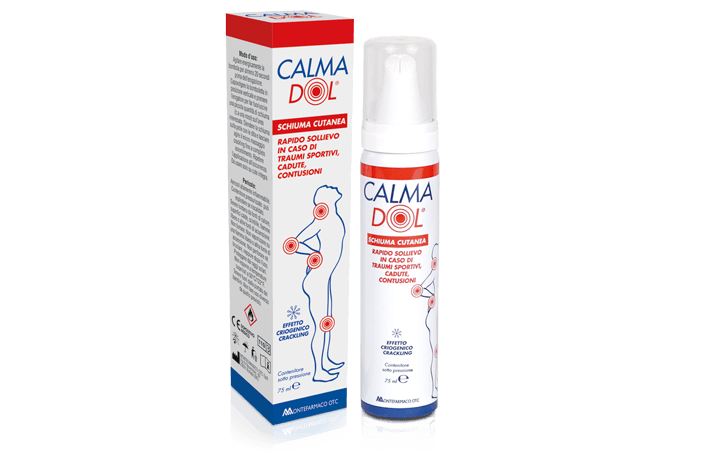 References
---
Cutaneous Foam in pack of 75 ml.
Calmadol® Cutaneous Foam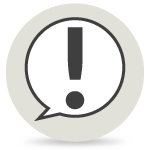 Indications for use
---
---
---
Calmadol® Cutaneous Foam provides rapid relief from sports injuries, falls and bruises.
Description of the product
---
---
---
Calmadol® Cutaneous Foam gives rapid relief of pain from traumas such as bruises, pulls, sprains, muscle strains providing a fast soothing action.
This action comes from a rapid lowering of the skin temperature, which indirectly stimulates the microcirculation, reducing muscle tension in the affected area and helping to alleviate the pain for an extended period of time.
The cracking action works as a passive microcirculation and helps improve the microcirculation and prolongs the cryogenic action (sensation of cold) in the affected area.
Contains boswellia, arnica, devil's claw, MSM and troxerutin.
It absorbs quickly and is non-greasy.
---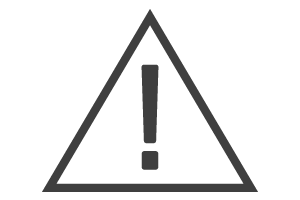 Highly flammable aerosol. Pressurised container: may explode if heated.
Do not spray on an open flame or any source of ignition.
Protect from sunlight. Do not expose to temperatures above 50°C/122°F. Keep out of the reach of children.
This product is an EC medical device. Read the warnings and instructions for use carefully.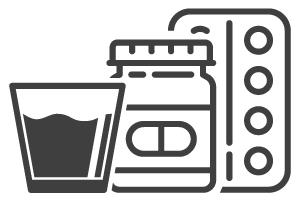 Shake the can vigorously for at least 20 seconds before dispensing.
Turn the can upside down and press the nozzle to dispense a small amount of foam over the affected area.
Spread the foam over the skin with your fingers and let the micro cracking massage work until it has completely absorbed.
This product is an EC medical device.
Read the warnings and instructions for use carefully.
Authorisation date XX/XX/XX