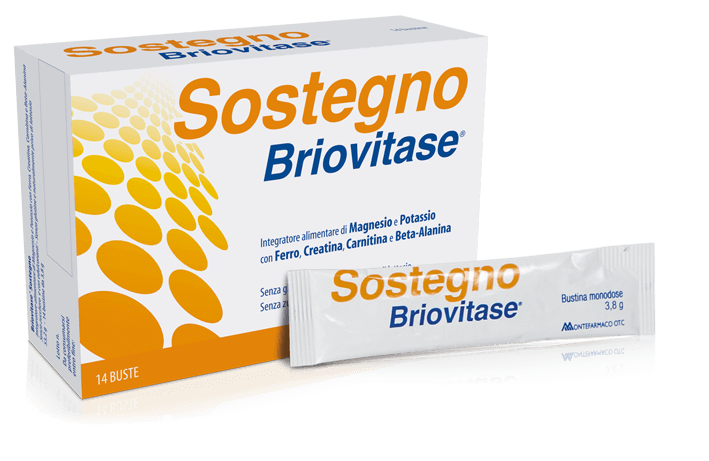 References
---
Briovitase® Support
Magnesium and Potassium based dietary supplement with Iron, Creatine, Carnitine and Beta-Alinine.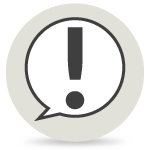 Indications for use
---
---
---
Briovitase® Support is indicated in cases of fatigue caused by particularly strenuous and demanding days; for changes of season; when convalescing.
Description of the product
---
---
---
With its formula rich in Magnesium, Potassium, Iron, Carnitine, Creatine and Beta-Alanine Briovitase® Support is an excellent ally to help fight tiredness and fatigue caused by particularly demanding periods, seasonal changes and convalescence.
Magnesium and Potassium are among the main ions in the body that contribute to normal muscle function. Magnesium and Iron contribute to normal energy metabolism and a reduction of tiredness and fatigue.
Sugar-free. Contains sweeteners.
Gluten-free and naturally lactose-free.
---
INGREDIENTI PRINCIPALI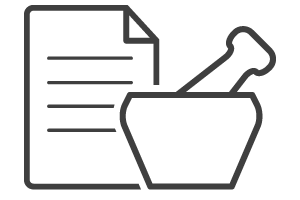 Magnesium Citrate, Potassium Phosphate, Iron Pyrophosphate, Creatine, Carnitine and Beta-Alanine.
DOSI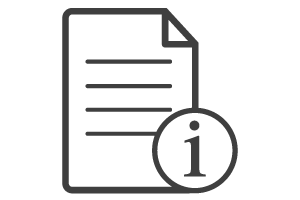 Contenuti Medi

per 100 g

per dose (2 bustine)

% VNR*/dose

Valore Energetico
689,15 kJ

160,00 kcal

54,45 kJ

12,68 kcal

Grassi

di cui saturi

0,057 g

0,057 g

0,004 g

0,004 g

Carboidrati

di cui zuccheri

6,240 g

0,080 g

0,474 g

0,006 g

Proteine
0,000 g
0,000 g
Sale
0,077 g
0,0059 g
Creatina monoidrata

pari a Creatina

26,316 g

23,158 g

2,0 g

1,76 g

Beta-Alanine
400 mg
Carnitine
200 mg
Magnesium
200 mg
53
Potassium
300 mg
15
Iron
14 mg
100
VNR*: Valori Nutritivi di Riferimento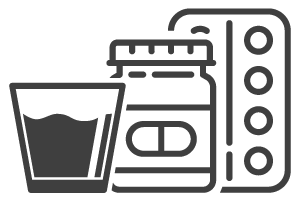 The recommended dose is 2 sachets per day.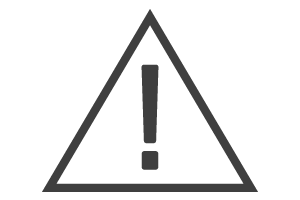 Keep out of the reach of children under 3 years of age.
Do not exceed the recommended daily dose. Dietary supplements are not intended to replace a balanced and varied diet and a healthy lifestyle.
Do not take during pregnancy.
---
Other Briovitase Products